Um Qais is one of the most picturesque sites in Jordan. Its geographical position worths the detour as the site overlooks Yarmouk River gorge, Lake Tiberias and Golan Heights.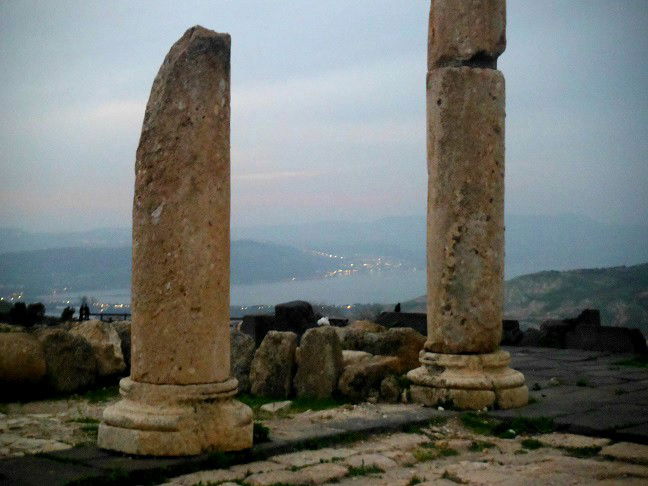 Um Qais is an previously Hellenistic, then Roman, town that developed on more ancient Semitic settlements from which the name Gadara had been borrowed. The hellenized elite of the city were particularly prosperous between the 3rd and 1st century BC. Several Greek speaking intellectuals originated from Garada. However, since they emigrated to the cultural urban centers of the antic world, it is difficult to estimate the city's exact cultural and artistic development.
Very few structures of the Hellenistic period have withstood the time. The ruins that we visit at Um Qais date back to the Roman period. We notice the typical urbanism of the Decapolis Roman cities, with a cardo, a theater, an odeon and a monumental fountain. Um Qais theater is unique due to black basalt bleachers that confer a particularly dramatic atmosphere to the monument.
The shops and storefronts on the site are exceptionally well preserved.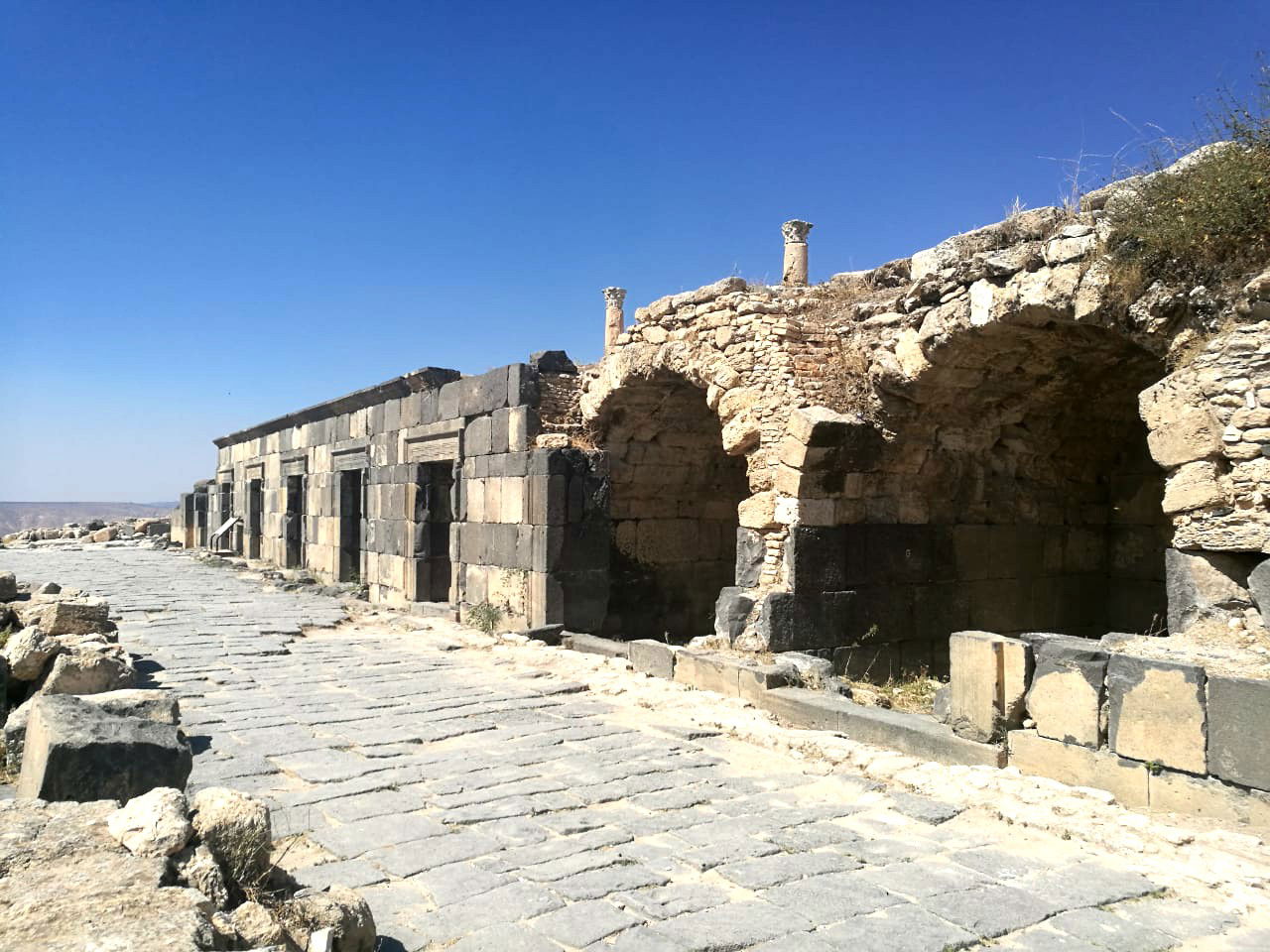 The city was endowed with a developed hydraulic system that connected it to other Decapolis cities such as Abila and Bosra. We find tunnels and pipes there which are perfectly well preserved.
Gadara has been a refuge for Christians who fled persecution. The Christian population built a basilica there in the fifth or sixth century AD. Eight basalt columns stood in the middle of the building and probably supported a dome. The floor of the church is nicely decorated with black and white floor tiles.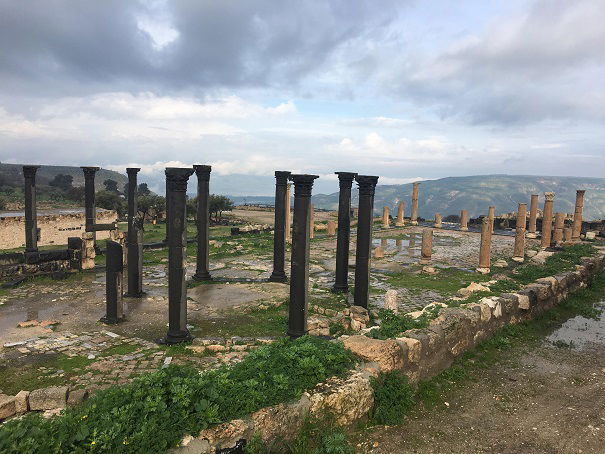 The antic site is still partially covered with the remains of an Ottoman village, also classified as an historic site due to its typical stone houses made of black basalt and white limestone. This is the only example in Jordan of this kind of villages which are quite common in Southern Syria.