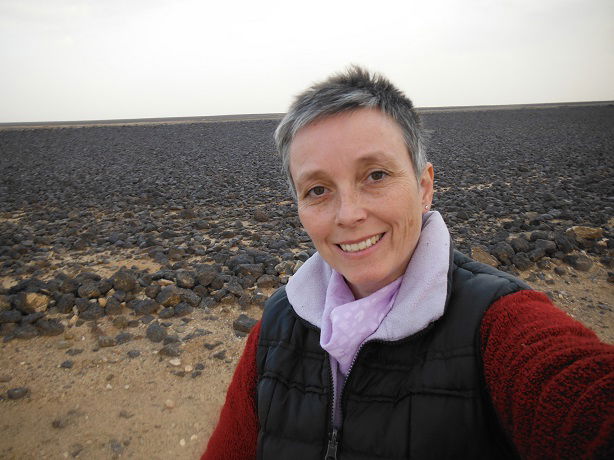 Paths of Jordan is the initiative of a Travel Consultant passionate for the ethnography and archaeology of Middle East, as well as a nature lover. Expatriate from Switzerland to Jordan twenty five years ago, she perfectly knows the country and its culture, thanks to her personal interests, her long experience in tourism and her engagement to the local communities. Through this initiative, she aims to showcase for special interest travelers exchanges with inhabitants, cultural experiences, exploration of remote areas, and, if desired, an opening on well-being, relaxation and retreat. She is actively involved in the question of the responsibility in tourism, the sustainability and the impact of the tourist activities on the human communities and environment.


Who is Paths of Jordan initiative for?
Paths of Jordan is designed for travelers or residents in Jordan who want to discover our country from different angles off the beaten tracks, as well as for travel agencies who are looking for a local Jordanian partner ready to work outside of a "business before all" perspective.


What does Paths of Jordan offer?
Paths of Jordan offers 100% tailor-made travel packages, adapted to all kind of budgets and all kind of comfort levels, from basic to VIP services. It does not work on precast programs but builds up each project as an original creation departing from the vision, the specificities and wishes of the traveler. Far from being business-oriented, this website does not propose any pre-established itineraries or sales online. With Paths of Jordan, your journey is not a "product", and you are not a "file number"...
Through a large network of contacts and collaborations, Paths of Jordan provides all kind of tourist services for small groups and for individuals, for all types of travels:
Accommodation in hotels, camps, mobile camps, homestays and retreats
Transportation services (buses, all type of cars with driver, car rentals...)
Hiking, trekking, horse and camel riding, cycling, local activities arrangements, special interests visits and experiences
Accompaniment (qualified guide and local escort when relevant)
Airport assistance
Working spaces in Amman and conference rooms
Volunteering arrangements
...


How does Paths of Jordan initiative operate travels?
Paths of Jordan has a large portfolio of travel solutions adapted to different kind of budgets and partners with licensed Jordan travel agencies and licensed car rental companies. All terms and conditions are those of the company the travel project is operated with and are communicated on the right time during the project planning step.


What is the profile of Paths of Jordan's guests?
Our guests are curious, open-minded and attracted by one or several aspects exposed on this website. They like taking the necessary time for discovering an area or a facet of the country and seek to get a deeper insight of it. The ideal Paths of Jordan traveler appreciates nature and people, likes learning about cultures and want to travel in a responsible way.


How to start your travel project with Paths of Jordan?
A good information about the country is the starting point of a successful travel project and for this purpose, Paths of Jordan exposes a large range of specific information related to ethnography, history and environment, as well as some generalities about the

classic highlights

. By visiting

the "Meet Jordan Through" section

, you will see how your travel can become a real exiting experience by including one or more of the themes we propose. You will find

on the page "Your Stay in Jordan"

many advises for building your project as well as the step-by-step procedure. And finally,

this form

will assist you in establishing a first request.


How does Paths of Jordan benefit the local communities?
Paths of Jordan proposes many interactions with locals, through activities run during homestays or visits to workshops. This kind of interactions do represent not only a financial support to the locals but also an enhancement of their cultural, environmental heritage and an inducement to preserve it. Paths of Jordan also gives you the opportunity of emphasizing the positive impact of your stay by including
an activity for the benefit of
children
, by
volunteering
, or
through specific initiatives as
RIDE FOR A CHILD
...
Follow us on:
All photos and texts of this site are under copyright