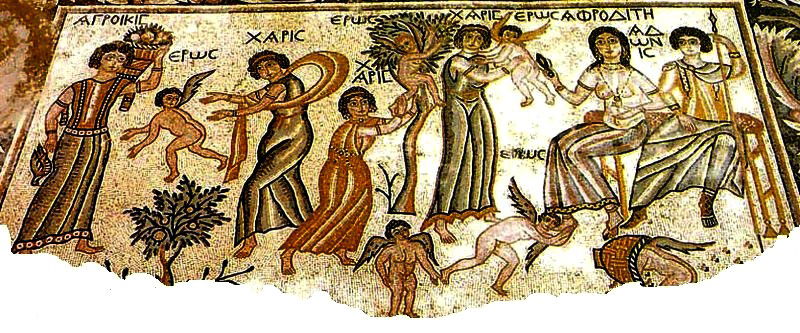 Madaba history is unique. It was a flourishing city during the Roman, Byzantine and Omayyad periods. Destroyed by the earthquake of 746 AD, it fell into oblivion for centuries. However, Christian families emigrating from Kerak in 1880 further to a tribal dispute, settled in the remaining basements of the ancient houses and started to rebuild them.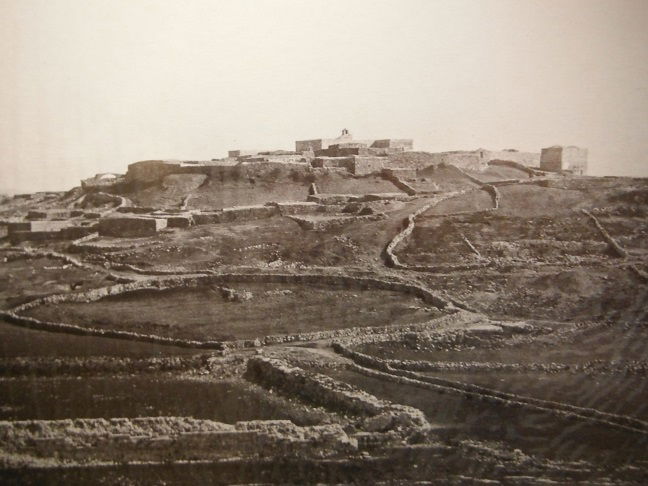 Madaba in 1907
Using the foundations of the ancient structures, they automatically integrated mosaics floors in their constructions. This is the reason why many mosaics have been found in the basements and ground-floors of present day dwellings. Some mosaics are still situated within private properties. The below photo (left) shows the discovery of the mosaic of the Church of the Virgin Mary, which is currently the world's largest circular mosaic. It is a personification of the sea, Thalassa.
The mosaic production during the Byzantine era was so important and prolific that a lot of pieces are still buried. Madaba and its surrounding areas, such as Mount Nebo Khirbet Al Mukhayyat, Um Al Rassas further South and other less famous sites preserve many treasures of this art that has elevated Madaba to the rank of capital of the mosaics, like Ravenna in Italy. The art of mosaic making is still taught and practiced at the Mosaic School of Madaba.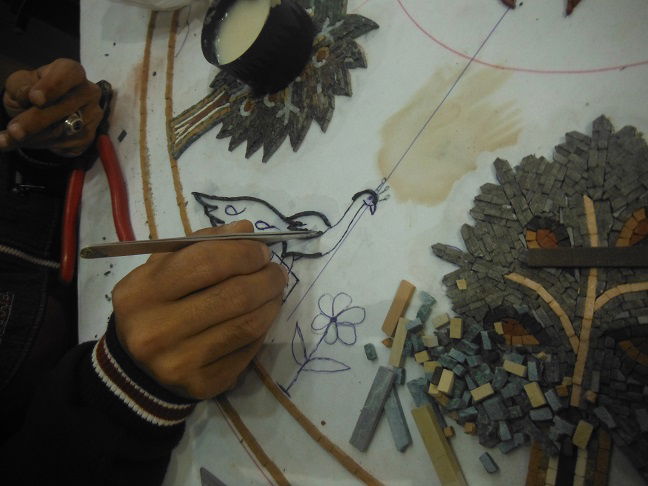 The most visited mosaics in Madaba is the Map of Palestine, on the pavement of the church of St George. Dating from the 6th century AD, it represents the ancient cities and topography of an area extending from the Mediteranean shores to Transjordanian. A part of this map is definitely lost, but some traces show that it was including the current Egypt and Syria. The most important town of the map is Jerusalem, maped with its walls, gates and Cardo. The Map of Palestine is of great importance in locating biblical places and verifying their existence.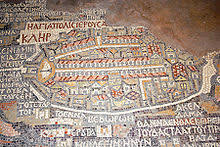 Madaba's workshops and shops sell handicrafts reproducing the ancient patterns. The artists, trained at the Madaba Mosaic Academy, create new designs
A complete tour of the mosaics will take you through Khirbet Al Mukhayyat and its beautiful traditional mosaic, the monastery of Mount Nebo, Um Al Rasas and its numerous churches.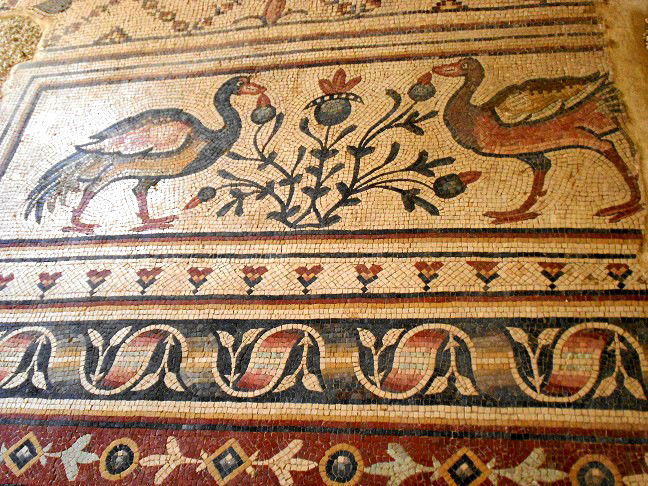 Madaba is also a picturesque and typical little town. You will enjoy wandering in the street and discover other handicrafts as for example the weaving on vertical loom.
The town is dominated by the St John Church. In its foundations there is a shrine dedicated to the memory of St John the Baptist, who is believed to have been beheaded not far from Madaba, in Mukawir.