Jerash never fails to impress visitors, even those who are not particularly interested in archaeology, as the conservation and restorations of the monuments are outstanding. We can find all the landmarks or a Roman urban center with a racecourse, monumental gates, cardo, theaters, temples, public squares, a huge fountain as well as shops and market places.
Jerash reached its apogee in the 1st century AD.The site is a perfect example of the imposition of urbanization over a area which may have previously included just a small local town. That explains the unique oval shape of the public square as the junction of several pre-existing streets and the sanctuary.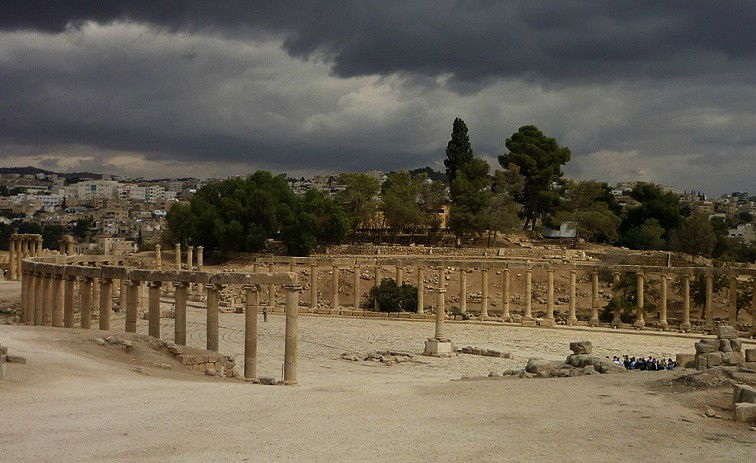 The sanctuary of Zeus, dominated by an impressive temple, includes the foundations of a small Hellenistic temple. This small structure itself covers a rock which represented a holy place for the Semitic inhabitants who had lived there in previous periods. The orientation of this primary sacred monument is different than the overbuild sanctuary structure. This recurrent phenomenon of remodeling places of worship by successive occupations and cultures is common in the region. We found a good example of it on Amman Citadel, where the Hercules temple also embeds a pre-existing worship place.
The theaters of Jerash are impressive and still operational for artistic shows, particularly during the summer season. The bigger of them adjoins Zeus sanctuary, while the smaller, the Odeon, is situated in the north of the site.
Artemis temple raises its massive columns; one of them is well known for oscillating with the wind, despite its monumental aspect.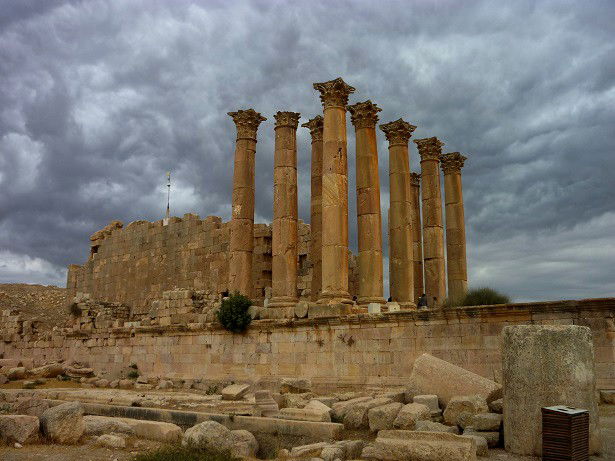 Jerash was one of the safe havens for Christians who were fleeing persecution. The Christian community built several churches with beautiful mosaic floors.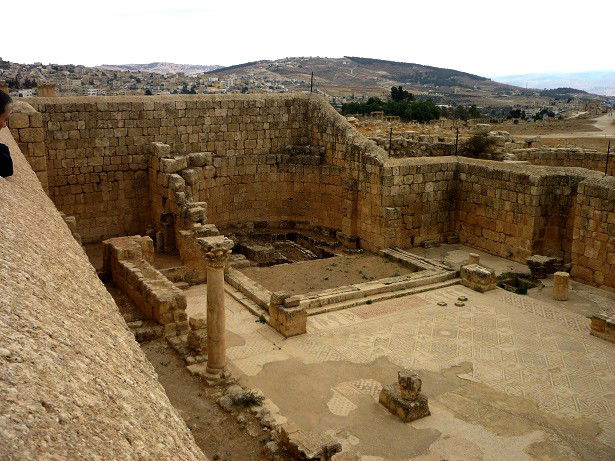 The monumental fountain was a supply point with a network of very well organized pipes, which brought water from tanks located at the north of the city.
The importance of Jerash persisted in late antiquity and even beyond. The city remained a famous manufacturing and commercial center known for its glass and ceramic industries. It was badly damaged during the earthquake of 749 AD. However, it remained inhabited until the Ottoman period.