Volunteering is also an excellent way for discovering a country and its culture under another point of view, while being supportive and helpful. We propose diverse possibilities depending on your interest, your availability and your skills. Feel free to submit suggestions that we will study with you in order to see the best way to realize them.
Short volunteering activities can be integrated in a travel: for example one day of your journey can be dedicated for cleaning an area. Regarding longer stays for professional or academic purposes, you can offer your services for training and school support. Finally, we can direct you to the right institution if you need to carry out an volunteering training within the framework of an institution.
Clean up nature!
Littering is among the numerous environmental issues in Jordan, a problem which came to the awareness of the authorities only recently and still poorly addressed. Awareness raising among the local communities is fare from being sufficient and depends only on some initiatives emerging from the civil society. Wastes that are found everywhere, drained by rain water or pushed away by wind, so that no area remains unaffected. This situation results from wrong and unaware behaviors in the domestic sphere, in the agricultural and industrial sectors as well as family outing, domestic and international tourism activities in nature.
The contribution of travelers in cleaning activities has a double outcome: not only the motivation of participants leads to good performance, but also conducted in the view of the local inhabitants, it efficiently raise awareness in the local communities.
This activity can be carried out on a private basis in the context of the visit of an area, or by joining a cleaning campaign organized by a local NGO. It can be integrated inside a fun or sportive activity: a hike in the forest, a camel expedition or a snorkeling dive can perfectly integrate a cleaning activity. In some areas, we can propose the support of an animal (a donkey or a camel) for carrying the bags.
Some activities may request a financial contribution that we reduce to the minimum (guiding, renting of transportation or animal), while others are totally free of charge.
Volunteer for youth!
This option is not proposed in the context of a tourist journey, but for those who spend a longer stay in Jordan for academic or professional purposes. Educational activities are always an enrichment both for the children and the volunteers. They are especially helpful as the targeted children do not have any other possibility to get a personalized support. In general, the volunteering consists in languages teaching (English and French), math and computer skills tutoring, at the rate of some hours per week following a regular schedule. The seasonality of this activity is modeled on the school semesters and the summer holidays. This type of volunteering always carried out in the framework of an local institution. It is mostly based in Amman but may eventually be relocated outside of Amman for a limited period of time... an opportunity for you to experience a local culture.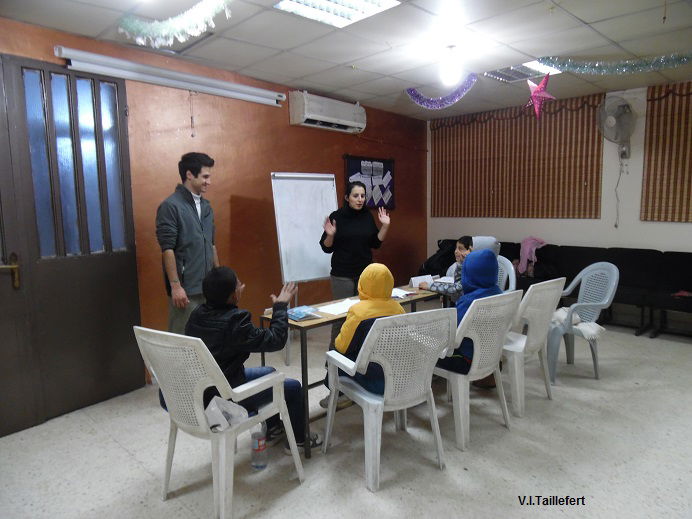 Integrate the administration and operations of a local NGO!
This activity fits to a longer term training ( min. 6 months) that will take place in or outside Amman. You will be part of the NGO team and be engaged in the organizational and operational tasks. This volunteering requires a certain level of skills and knowledge in order to be in line with your duties. Indeed, it is expected that it match with your background.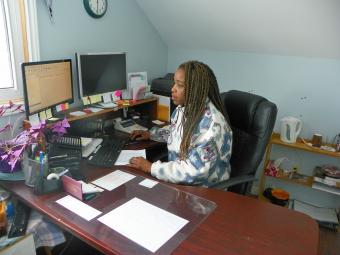 for further information, please

contact us

...


* * *