Jordanians are a very welcoming folk. They like to open their door and their culture to foreigners. Rural tourism and accommodation in homestay have considerably developed in recent years and bring opportunity of interesting exchanges, which benefit the visitor as well as the host.
The impact of such exchanges goes beyond the economical earnings that the local family could expect...
Traditional products recover a valuable status and locals are fostered to perpetuate their production.

Locals become aware about value and wealth of their natural environment and feel encouraged to protect it.

Some declining handicrafts are stimulated, while some others, upon disappearance, are brought back to revival.

The encounter of competences and knowledge between the visitors and the locals gives the opportunity for interesting exchanges of information.

Some marginal areas have a chance to get out of isolation and oblivion.



We encourage you to foresee enough time during your trip in order to spend time with the inhabitants and favor interactions. Here are some of the activities we propose...
Cooking
In several places through Jordan we can arrange cooking experiences, for groups or for individuals.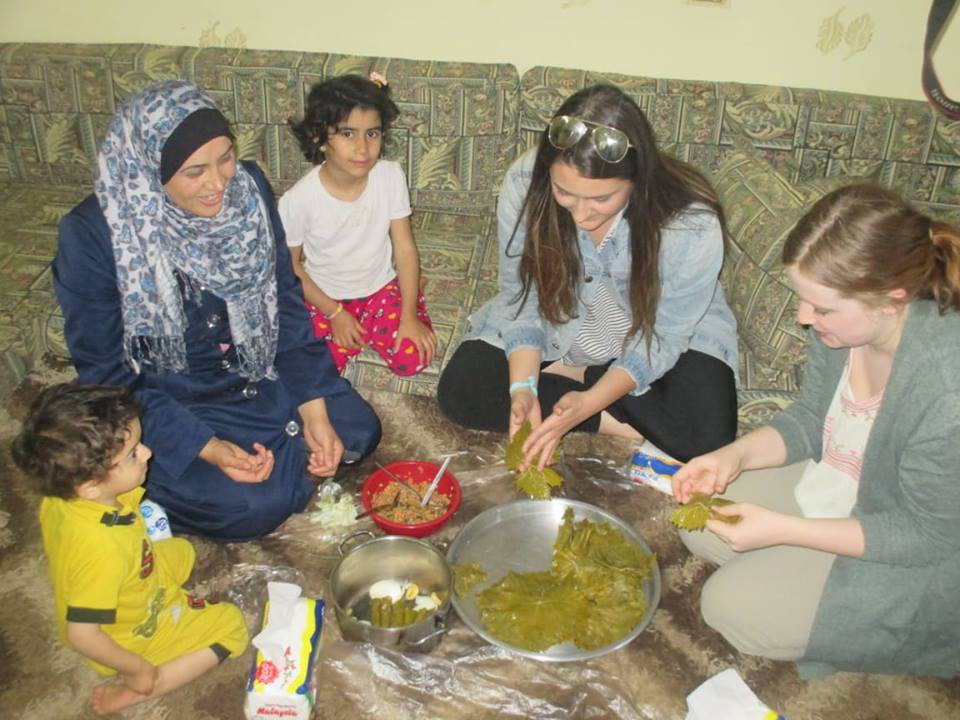 Depending on the seasons you will be offered to harvest herbs and vegetable that you will learn to dress following local receipts.




For a harvesting calendar, click here...

Through all those culinary activities you will understand how diversified are the cultural traditions of the modern Jordan..

In Aqaba, you will see how to mix spices following an ancient costume in order to obtain unique tastes.





You can also be taught how to make the Oriental sweets.
... and to make the mouth water, you can already see some recipes here...


Bread making
No traditional meal without bread! Learn how the local women make the bread following different techniques, in a taboun or on a saj.
You may even visit the workshop of a taboun maker...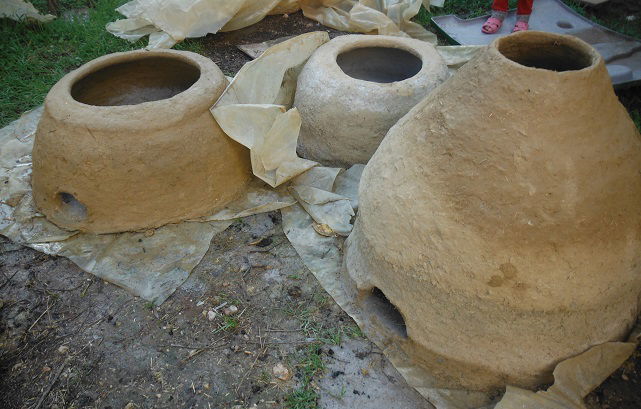 All With Bread !
an activity which will show you all what we can make with the oriental bread


Palm or banana leaves weaving
Another domestic activity is the palm leaves weaving. This activity, called nahil (from the Arabic name of the palm tree) is threatened, but still practiced by some women, for example in Azraq where they can find the raw material in their immediate environment, as the palm trees easily grow in this ancient desert oasis. Revival experiences have been created in some other areas in North Jordan and you can visit one or the other following your itinerary. The objects made of palm leaves are mainly baskets and Kasals, a kind of large round tray on which we put food and bread.
Beekeeping
The Near Eastern honey production is famous since the earliest Antiquity for its high quality. Numerous testimonies in ancient literature and iconography attest of bee keeping in Near and Middle East. Many local farmers produce their own bee honey. In the North of Jordan or in the Eastern Desert, you can spend time with a bee keeper who will speak about his work and passion, as well as the challenges that beekeepers are facing in the area.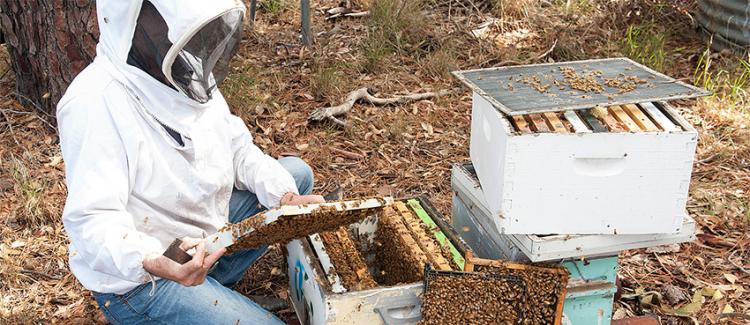 Animal husbandry
In the spring, it would be interesting to visit a family who raises a flock and produces the traditional white salted cheese. You will see how the women milk the sheep and make cheese. You will also understand what the challenges that the breeders face are.
Horses are still used by modest farmers as working animals. The type of horses we commonly find in Jordan are from a mixed breed, small and hairy, well adapted to the climatic conditions of the Middle East. However, it is possible to visit a breed of genuine thoroughbred Arab horses. If you are interested in equines, you can visit the animals center we support as well as enjoy a ride in the South of Jordan...
It will be easy for you to approach and ride camels in Wadi Rum. Those camels are raised to satisfy the needs of tourism and educated for this purpose. While enjoying a desert expedition, you will be trained on how to care about a camel. Elsewhere in Jordan, camels are raised for their milk and their meat and cannot be ridden. Visit a camels farm in the Eastern Desert and have get an idea about this kind of husbandry.
*********
Traditional Life Revival Project
An unforgettable experience for you and an incentive for the inhabitants of Wadi Rum desert: in order to encourage the Bedouin families to return back to their traditional life style in the desert, spend a complete holiday with them under their traditional habitat. You will be part of their family and participate in all the daily domestic tasks. Far from being a folkloric tourist experience, the participation to this project will be an authentic immersion in the everyday life of the desert dwellers and help them to preserve and perpetuate a lifestyle inherited from their ancestors and seriously threatened by the tourist activities. Read more here.

* * *
contact us

for more information...